A few books worth mentioning. Publication was in early 2011 (past 3 months) or late 2010, and the books cover the fields of orthodontics, pediatrics, maxillofacial surgery and radiology.
No affiliation is found between the blog and the book authors and no advertising intended. The announcement is purely of scientific interest.

This book identifies and applies the principles of three-dimensional imaging to orthodontic practice. Readers are introduced to three-dimensional imaging, comparing it with the traditional two-dimensional assessments and exploring the benefits and drawbacks of these imaging modalities.
First published in 1998, this book became the standard text for trainees in oral and maxillofacial surgery preparing for their exit examinations. For this 2nd edition, the contents have been extensively revised not only to include all aspects of oral surgery, but also to reflect the changes in maxillofacial practice that have occurred since 1998.
A very comprehensive textbook, with a constructive analysis of biomechanics in various situations. Transversal discrepancies, sagittal corrections space closure, force systems and the re-active (anchorage) unit is only a few of the chapters of this second book from Nanda.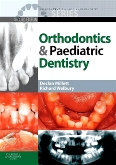 This is a second edition of a successful practical resource in orthodontics and paediatric dentistry - ideal for undergraduate dental students and post-graduates preparing for their exams.
Lingual orthodontics and straight-wire. The second book of the experienced clinician Giuseppe Scuzzo. For those practicing lingual orthodontics it is a very useful read even if they do not use the stb system.
DG